Dane Street Celebrates 10th Anniversary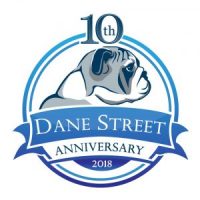 Dane Street will reach a milestone in October 2018, celebrating 10 years of service to the insurance and healthcare marketplace. Founder and CEO Will Fulton's vision and determination have catapulted Dane Street into becoming the industry's fastest growing national IME and Medical Peer Review Services provider.
"We have achieved this milestone through the hard work and dedication of our associates and our culture of customer service," said Fulton. "It gives me great pride to celebrate the company's 10th anniversary with employees, clients and business partners."
"Dane Street is proud of its ten-year track record of organic growth. We have expanded our reach beyond our headquarters in Boston, MA, serving our customers nationally, with regional operation centers in NY, PA (Mid-Atlantic), FL (Southeast), MI (Midwest), WA (West) and most recently in CT and AZ (Southwest) regions", said Joe Gasparoni, Chief Operations Officer.
Greg Powers, Chief Marketing Officer added, "Our clients belief and trust in Dane Street over the past 10 years has been a tremendous source of inspiration for our entire team. We want to thank all of our clients for their support and commitment. Our commitment is to double down on our efforts to deliver the highest possible level of quality and customer service for each referral moving forward."